About 360 School Trips, 360ST was founded in 1991 in South Florida and was considered a pioneer in the field of planning and coordinating student field trips for schools of all ages, both domestic and international. We have earned a reputation of being an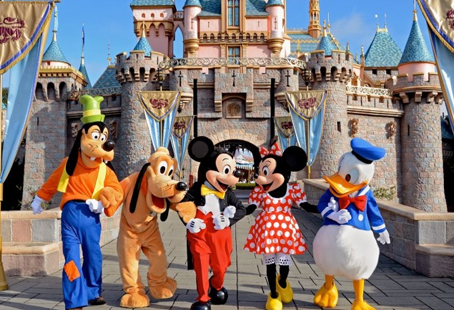 innovative, reliable, professional, and ethical student travel company. 360ST became a household name with most schools in South Florida and other parts of the United States by doing good business. We pride ourselves with having serviced thousands of students nationwide since our inception.
Today, our mission is still the same – To ensure a safe, fun, memorable, and educational travel experience for each participant. We are committed to helping children and students of all ages discover history, science, government, and the performing arts in the most enjoyable way.
360ST is a Licensed/Insured operation, and our job is providing quality student travel services at competitive prices.
Choosing 360ST for your next field trip is the right choice for your school. We hope to be selected as your tour operator for your next field trips.
We Meet or Beat any Competitor's Rate for the same Quality Services Provided!
Why Choose 360ST/ 360 School Trips? [PDF Download]
360ST Credentials
| | |
| --- | --- |
| Professional Guides for tours to Washington DC | 360ST/360 School Trips Affilation |
| 360 School Trips is a fully licensed in Florida to sell Travel Tours "Fla Seller of Travel Ref. No. ST32593" and a member in good standing. | 360ST/360 School Trips is affiliated of 360 Leisure Group established in the 90's. We are proud to be one of the most reliable companies in student tours. |
360 School Trips was established in 1991 and has serviced over a million passengers domestically and internationally. Travel with confidence and security with 360ST!
It's all about You
Planning your next school field trip is a passion for our professional team. We have carefully designed Educational Programs that meet a wide range of educator's preferences. Field trips should be something to look forward to and 360ST/360 School Trips delivers just that.
Unbelievable Suppliers

We carefully select our suppliers on your behalf. 360ST has partnered with companies that share our commitment to excellence and service. Not only is their quality superb but they share our enthusiasm for working with schools, students, and teachers.

Unparalleled Destinations

We are everywhere you want to be. No matter what your teaching subject is, we have the right program for you. We have the perfect educational destination, whether it is domestically or internationally, historic city or pristine rain forest, beach or mountain. Let the adventure begin with 360ST.

Unmatched Flexibility

360ST appreciates the overworked teacher, the busy principal and the underfunded environment. Our team understands your 'working climate.' Therefore, we are committed to making ourselves available anytime to accommodate your needs. As an indication of our commitment, we have partnered with Readers Digest and efundraising.com to assist you will all of your field trip fundraising needs.

Unsurpassed Service

360ST is committed to superior service. We are undeniable leaders in the industry in "going to extra mile" We treat every student we plan a trip for as if they were our own. Thousands of educators, parents and teachers will attest to just that!

Unequaled Convenience

We make it easy. Turn your ideas and dates over to us and we will work our magic. Planning a trip was never so simple. Changed your mind? Want another destination? More students need to be added? No problem, we are here to give you the trip YOU want. No wonder our teachers call us "the most accommodating company around".

Undeniable
Value

At 360ST, we understand that you deserve excellent service at an excellent value. We work with you to plan the perfect Educational Trip at any budget. We never skimp on quality while providing a trip to remember.

Unquestionable Security

360ST is registered under Florida seller of travel License ST32593 and have been in business for over 20 years. We are also one of only a handful of tour companies that are licensed and bonded travel providers. You are in good hands with 360 School Trips!
Consider It Done!